We are going to BURAKs show 23.-24.09.2023
We have entered 2 of our cats to this show in Solbergelva. We are looking forward to this show, and my daughter will bring some homemade cat-toys, numberclips and jewlery for sale.
---
We have kittens!
On the last day of august our girl NO*Knight Hart's Ghibli gave birth to kittens. They are growing well, and she is a fantastic mother to her babies. The lucky father is (N)Endless Qatar. Updates with pictures of them all will come.
---
NO*Fenriskatten Lilly Potter Best in Show
NO*Fenriskatten Lilly Potter from our cattery became Best in Show kitten both days at Webk@ttens show in July. Congratulations to her owner! So happy for our friendship and cooperation.
---
We are going to Webk@ttens show this summer
We have just entered 5 cats to Webk@ttens show in Lillehammer this summer, July 29th and 30th.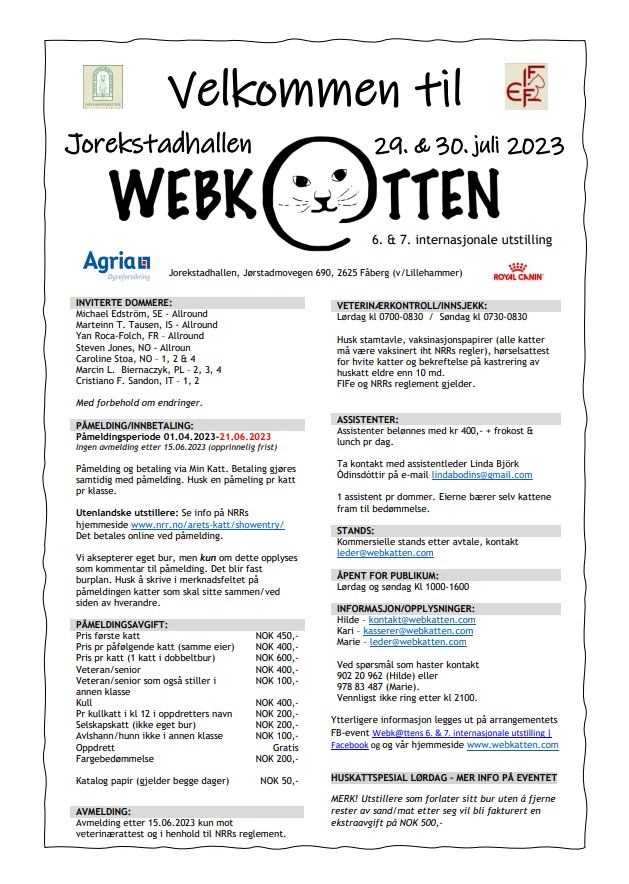 We have visited a photographer
Earlier this spring we visited Felida Foto to get some good pictures of our male IC NO*Ejsten Maximus JW. We are so happy with the result!
---
We have kittens!
January 8th our girl Ghibli gave birth to 6 beautiful kittens. 1 red boy, 4 red girls and one tortie. We now enjoy the time with small babies in our home.
Requests are welcome!